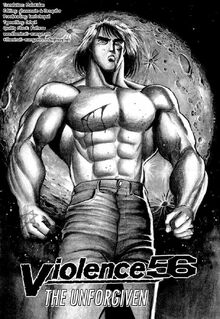 This is a wikia for the Riki-Oh manga illustrated by Tetsuya Saruwatari and written by Masahiko Takajo in 1988. This wonderfully bizarre, action packed, and gore filled manga has received minimal coverage in the west. Read through this wikia to discover the countless villains Riki-Oh faces, such as the Warden, Washizaki, Mizuguchi, Aneyama, and even Mukai. Beware that this wikia contains heavy spoilers for the entire manga (as well as the ovas and live action film), and given it is only 75 chapters it is very much worth the time to read.
Latest activity
Edit
Community content is available under
CC-BY-SA
unless otherwise noted.